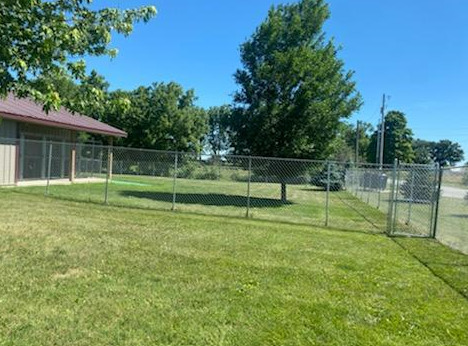 New play yard for the little dogs is all finished and open for use! We added this extra yard to give the little dogs their own space to run and play so they don't have to share with the big dogs!
Over 15 years of experience
You deserve to know your pets are in good hands when you are away. The pet experts at Schmidt's Country Kennel have years of experience and are state-licensed and inspected. The owners live on-site, so your babies will always have a responsible human nearby to help.
Short- and long-term boarding available
Going away for the weekend? Planning an extended vacation? We offer a variety of pet boarding services. Our options include:

Extended boarding
Holiday boarding
Have a last-minute trip? Call 309-596-4338 today for availability information.
1 dog $28
2 dogs sharing kennel $45
3 dogs sharing kennel $60
4 dogs sharing kennel $75

Cats
1 cat $20
2 cats sharing kitty condo $30

(Prices are based on calendar day, not 24 hrs
Partial day charges may apply
Upcharge of $10 per kennel on holidays )